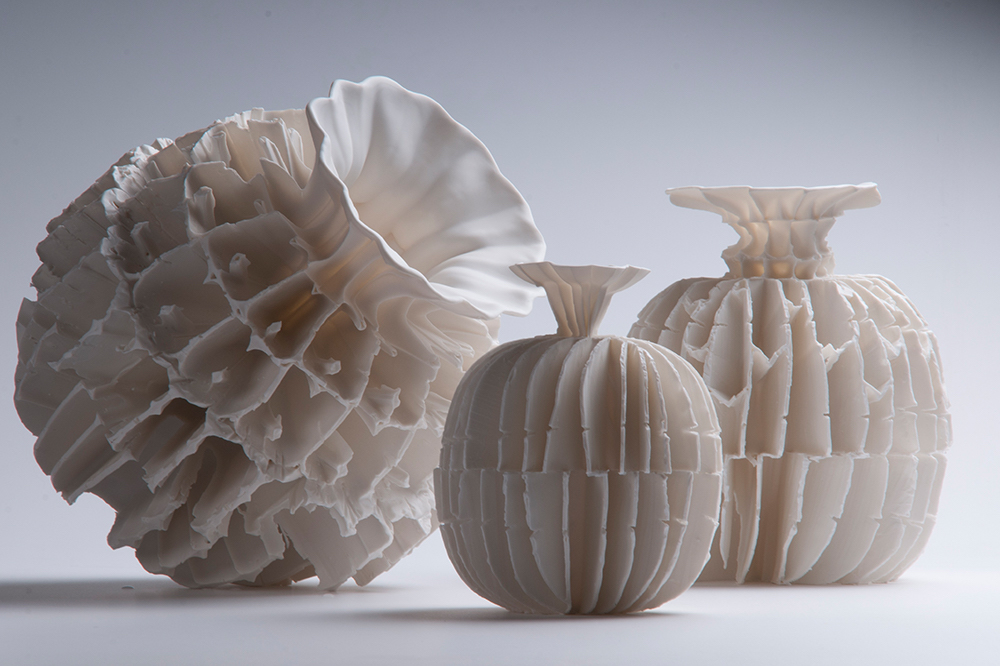 INEXHAUSTIBLE
APRIL 13 – MAY 4, 2019
The exhibition Inexhaustible features suggestive sculptures in bone china by Hungarian ceramic artist Zsolt József Simon.
He creates the sculptures in his own advanced version of slip casting – traditionally a potter's technique where liquid clay, or slip, is poured into a plaster mold. But Simon intentionally lets the slip leak between the cavities of the mold, forming intricate effects between the inside and outside of his sculptures.
Studies of movement underlie the expression of his sculptures and there is a clear interplay of light, form and contrast. The bone white works appear as paleontological remains of various plants or animals but are in fact unparalleled in nature. Simon creates organic shapes of species that have never existed.
Inexhaustible encourages reflection on all of life's formations as well as how we as humans navigate through time and space.
Exhibition inauguration: Saturday April 13, 2 pm. Inauguration speech by Adrien Müller, Ambassador of Hungary. The speech is followed by an artist tour of the exhibition.