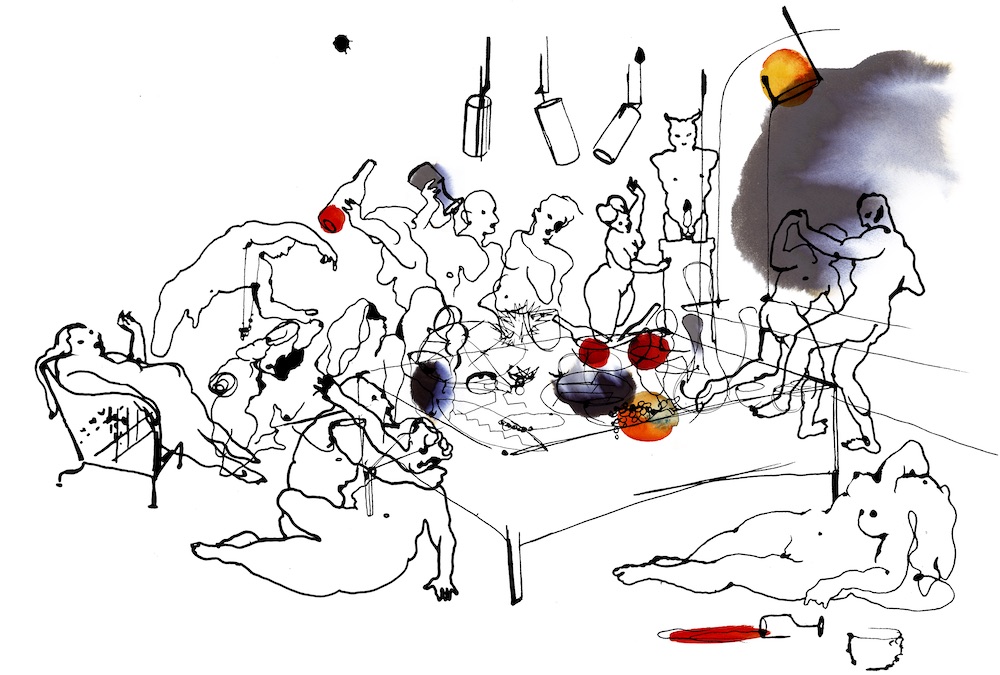 GROUP EXHIBITION
January 16 – February 13, 2016
Saturnalia is euphoria, joy and belief in a favourable future. Galleri Sebastian Schildt presents a festive exhibition with an abundance of fantastic objects. Join us as we celebrate the return of light, life itself and the natural place of arts and craft in our present and future!
The term Saturnalia has its origins in ancient Rome where Saturn, the god of agriculture, was worshipped for one month during the winter. This celebration occurred to accelerate the awakening of nature and to honour the budding light of spring.
With this exhibition, we give thanks for the past five eventful years at Nybrogatan 25. Hereafter, the festivities will continue in our new gallery space on Strandvägen 5B in Stockholm. We will open our first exhibition Identity Transfer at this new location on March 11, but first, we welcome you to Saturnalia!
Guest performance: Saturday January 16, 11am – 4 pm. Swedish author and illustrator Stina Wirsén creates a mural painting on the gallery wall.