OLLE OLLS & ELLEN EHK ÅKESSON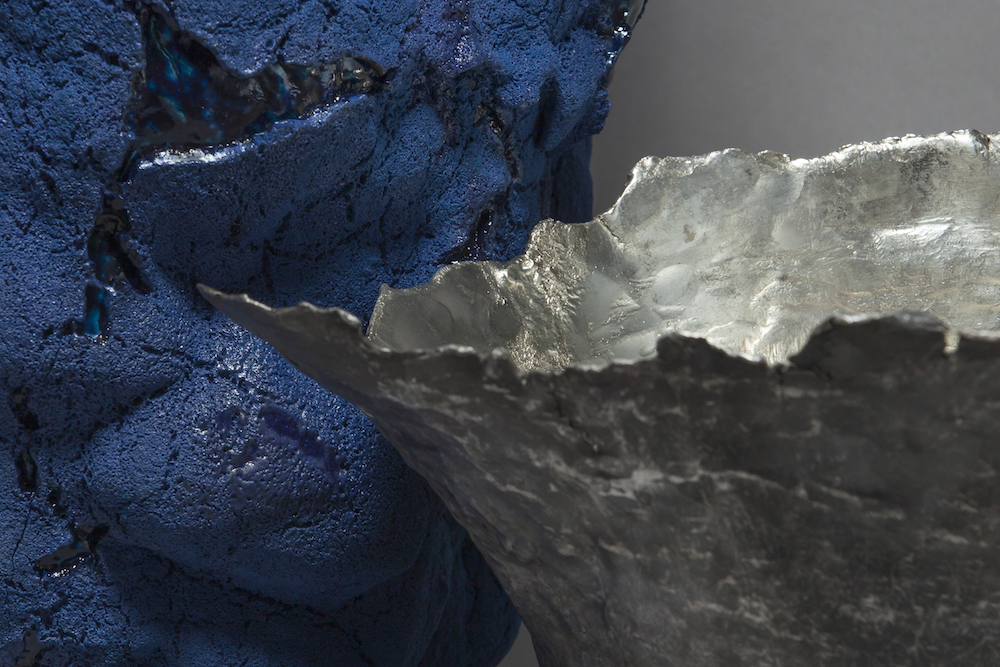 PRIMEVAL SPLENDOUR
MARCH 10 – 31, 2018
Silversmith Olle Olls invites ceramicist Ellen Ehk Åkesson to a joint exhibition inspired by one's innate primeval force. 
Olle Olls presents archaic vessels consisting of rough and raw vases and bowls. His style of expression is both sensual and painful, strong and vulnerable – a testament to an emotional outpour which has been hammered out without descriptive words. 
Ellen Ehk Åkesson exhibits enigmatic sculptures made in experimental ceramic techniques. Her point of departure is the Småland forest of her childhood, which to this day, is where she goes to seek out inspiration and find peace.
Olls and Ehk Åkesson convey, from vastly different materials, a sense of affinity which creates a joyful and unbridled encounter between the two.
Artist talk: Tuesday March 13, 5.30 pm.