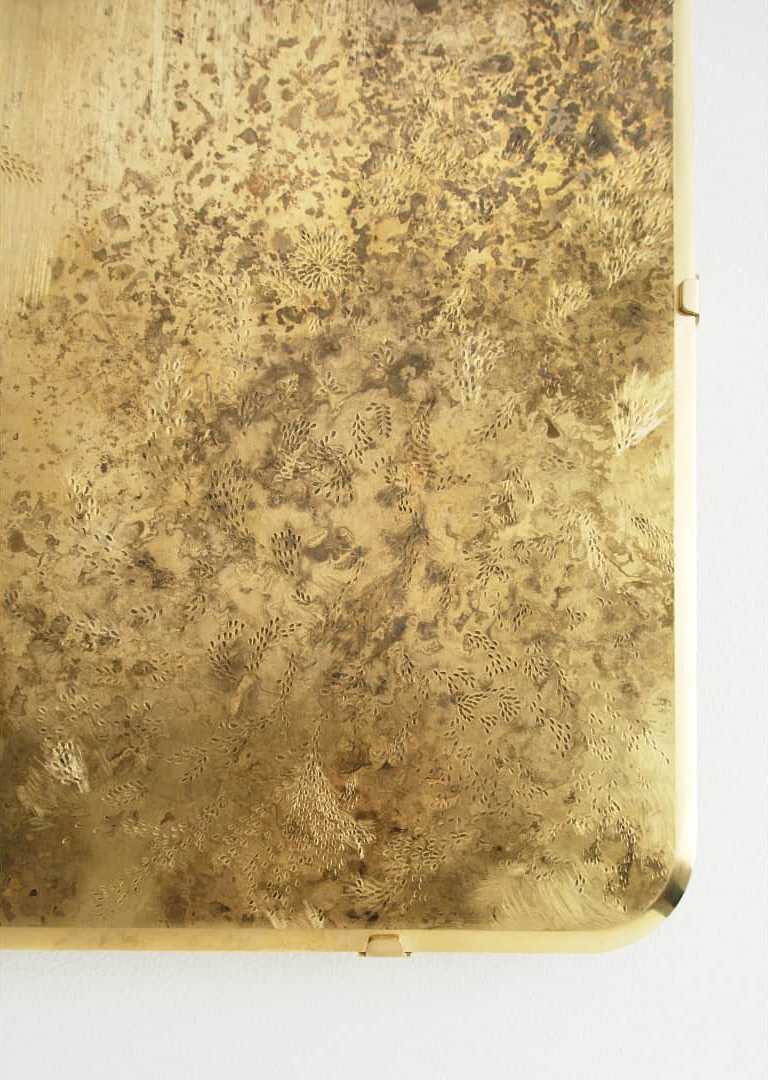 JENNY NORDBERG, MAKI OKAMATO AND DAVID TAYLOR
SEPTEMBER 19 – OCTOBER 10, 2020
Mirrors have fascinated people for millennia. In the arts, the myth is told of how the beautiful Narcissus falls in love with his own reflection in the water and consequently loses himself by looking at himself; a habit we in modern times are all too familiar with. Throughout history, we have used everything from shiny water surfaces to various polished metals in order to catch a precious glimpse of ourselves.
Galleri Sebastian Schildt has invited artists Jenny Nordberg, Maki Okamoto and David Taylor to explore the theme of mirrors. In the resulting group exhibition Mirror, Mirror… these three different artists are united in their focus on mirror images and reflections.
The exhibition features mirrors which comment upon how we view ourselves and our surrounding physical space, as well as the actual manufacturing process of the mirror. This in-depth exploration of the theme has also raised questions of how a mirror can be constructed, and what a mirror ought to reflect, to qualify as being a mirror. 
The result is a range of spectacular artworks of different designs and dimensions. These are artistically created mirrors that may not necessarily reflect the physical appearance of the viewer, or at least not do so in a traditional manner.
The exhibition Mirror, Mirror… is part of Stockholm Craft Week.