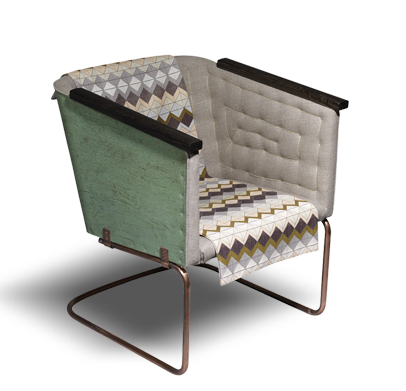 NEW WORKS
FEBRUARY 6 – 24, 2012
Mats Theselius, one of Sweden's foremost furniture designers, presents new paintings, furniture and tiles at Galleri Sebastian Schildt.
The exhibition New Works reflects Theselius' multifaceted artistry and appears rather like a diary, describing at which point he is in his life at the moment.
New Works is a display of the fascinating range between Mats Theselius' own experiments and his various collaborations. Among concrete tiles, lamps, armchairs and his own paintings are also his slippers "Classic Brogues" for Docksta Sko. In Theselius' design, the classic cork soled Docksta slipper has been given a shape, lacing and perforated appearance that one would find in a pair of elegant men's shoes.
The exhibition also includes several bespoke armchairs, including one made together with Swedish artist Ernst Billgren.  
Artist talk: Wednesday February 8, 5.30 pm.
New Works is part of Stockholm Furniture Fair.