MÄRTA MÅÅS-FJETTERSTRÖM & SEBASTIAN SCHILDT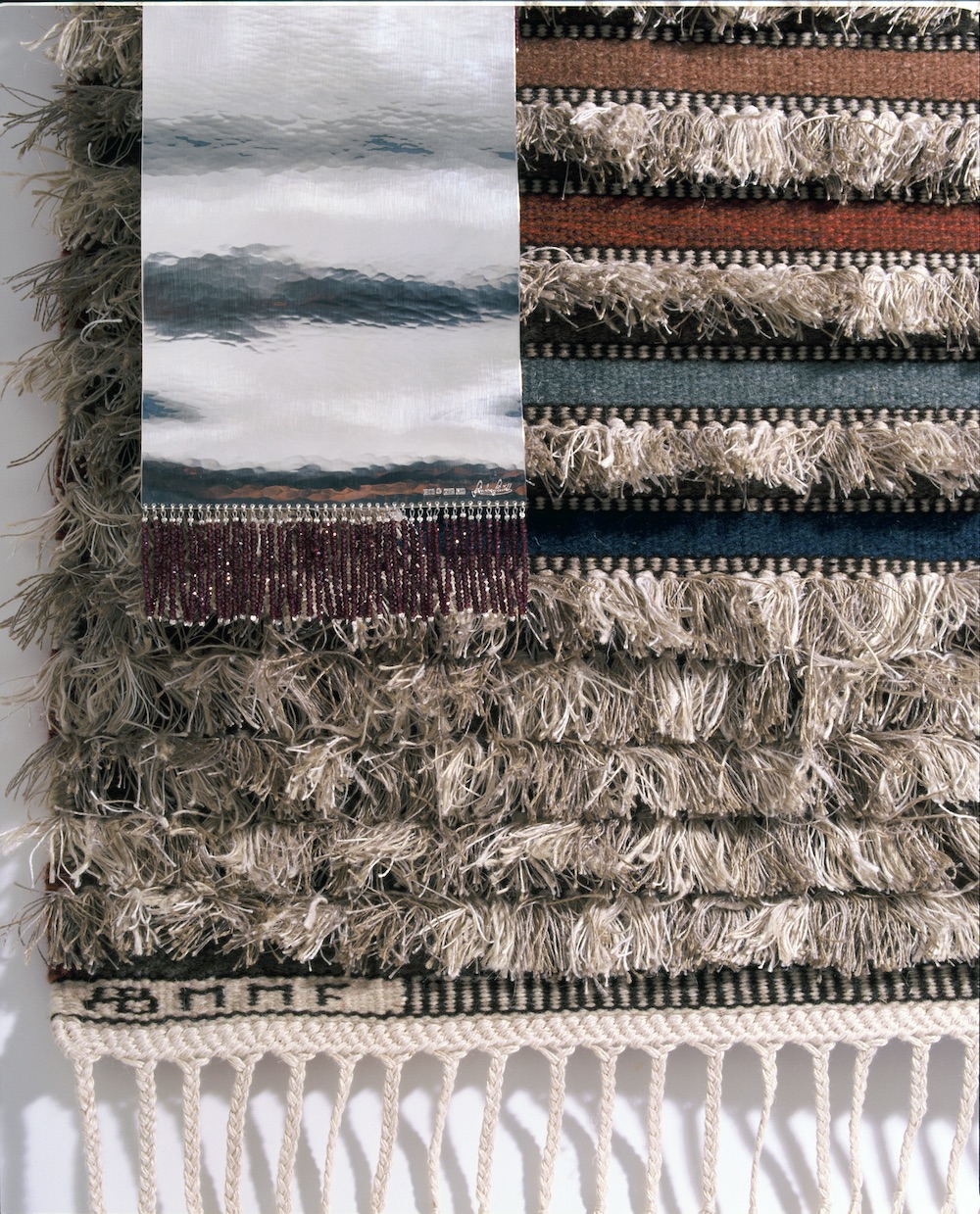 FRANSAR, FRINGES, FINGERS
A meeting between Sebastian Schildt and Märta Måås-Fjetterström
OCTOBER 18 – 31, 2011
Galleri Sebastian Schildt continues with its ambition to exhibit what is beautiful and exudes a unique sense of handmade quality.
"Fransar, Fringes, Fingers" interweaves silver and yarn in a thrilling meeting between silversmith Sebastian Schildt and legendary textile artist Märta Måås-Fjetterström. It was one of Måås-Fjetterström's rugs, titled "The Silver Rya Rug", which inspired this meeting of trades – silversmithing and art weaving. Two wildly different art forms but with time, expertise and patience in common.
During 49 days, "The Silver Rya Rug" has been woven yet again, after Måås-Fjetterström's original pattern from 1922. The rug is woven in wool and hand-spun linen yarn from her studio's treasure chest – the yarn storage. The myriad of nuances of the linen makes "The Silver Rya Rug" shine like silver.
Sebastian Schildt has chosen to not only be inspired by the knots and fringes of the weave, but also to interweave his two techniques of choice – silver corpus and jewels. Simple, newly forged silver plates have received sparkling precious stones as fringes.
"The Silver Rya Rug" and the forged silver plates are presented together with several rugs in glowing autumn colours, woven by the art weavers in the Båstad studio. One of these rugs is "Broad Band Oriental" which is designed by the trio Claesson Koivisto Rune and glows of the bright colours of the Orient, much like liquid metal.