To silversmith Kuki Constantinescu, memories are key in life. Her work is imbued with nostalgia – encompassing both a longing for her native Romania and collective memories of our shared history.
Kuki Constantinescu (b. 1970) resides and works in Stockholm, Sweden. She has attended The National University of Arts in Bucharest and Beckman's College of Design in Stockholm. From 2005 to 2007, Constantinescu did an apprenticeship with jeweller, silver- and goldsmith Wolfgang Gessl in Stockholm.
"Close Encounter", pocket watch with watch chain and brooch, silver.
Silver. Exhibited in "Quarantena" (May 7 – June 15, 2020).
Brooch, "I Never Dreamed That You'd Leave in the Summer".
Oil on aluminium, silver, steel, natural sponge. Exhibited in "Identity Transfer" (March 11 - April 2, 2016).
Brooch, "Together Apart".

GROUP EXHIBITION
May 7 – June 15, 2020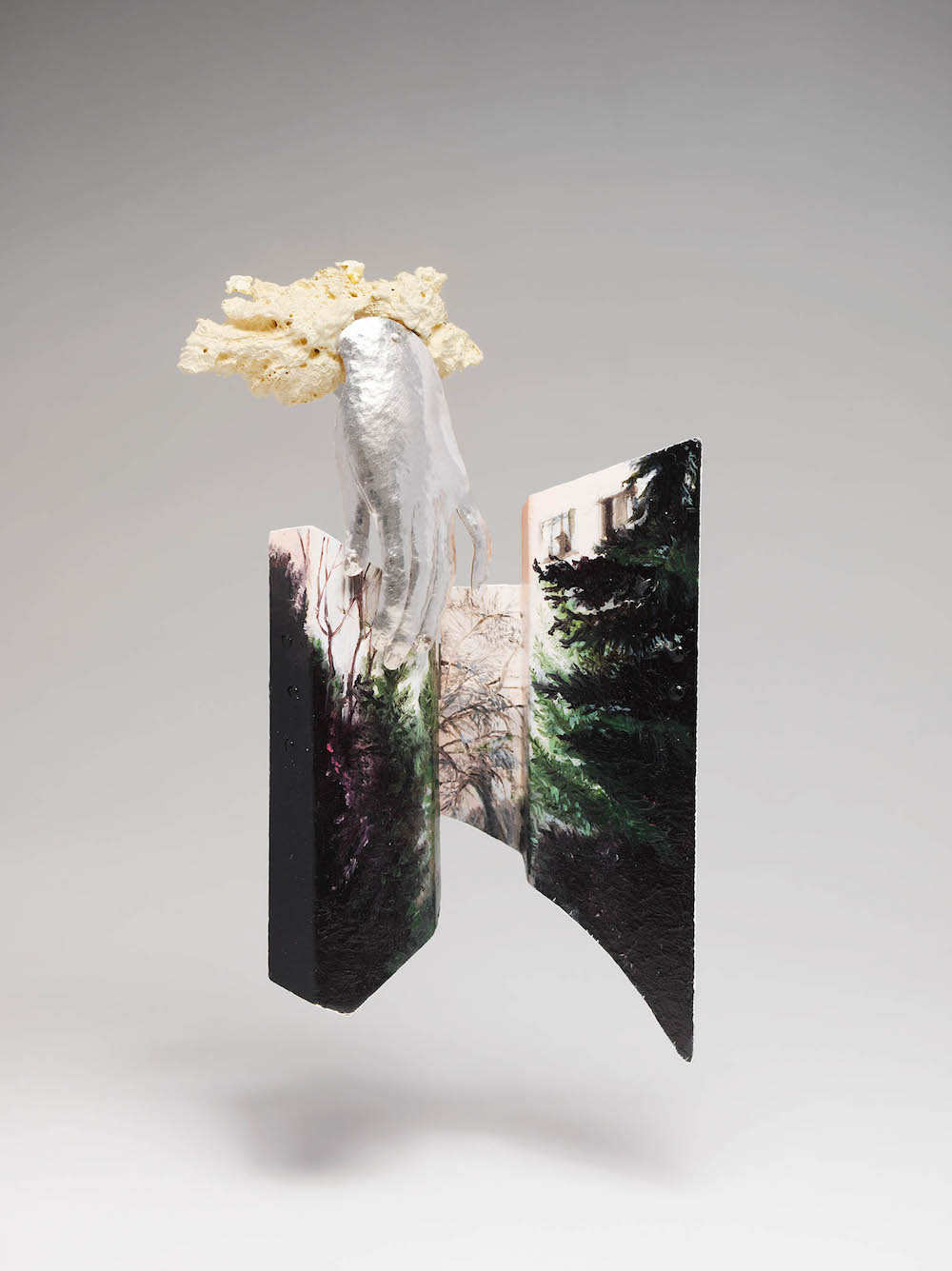 CONTEMPORARY ART JEWELLERY
March 11 – April 2, 2016