Åsa Lockner works in an investigative manner with jewellery and other metal art objects. Her pursuit is the opposite of perfectionism; instead she is driven by the idea that her pieces of jewellery should be wearable in real life. Lockner's design is created in dialogue with historical jewellery, and her innovative pieces also become part of this common cultural heritage or ecosystem, where one piece inspires another.
Åsa Lockner (b. 1973) lives and works in Sundtorp, Sweden where she has her own workshop. She holds an MFA in Metal Design from Konstfack University of Arts, Crafts and Design in Stockholm. Lockner is represented at Nationalmuseum in Stockholm and The Röhsska Museum in Gothenburg.
Silver. Exhibited in "Quarantena" (May 7 – June 15, 2020).
Oxidized silver, freshwater pearls. Exhibited in "Power" (March 7 - 28, 2020).
Silver, 18K gold, Tahitian pearls. Exhibited in "Power" (March 7 - 28, 2020).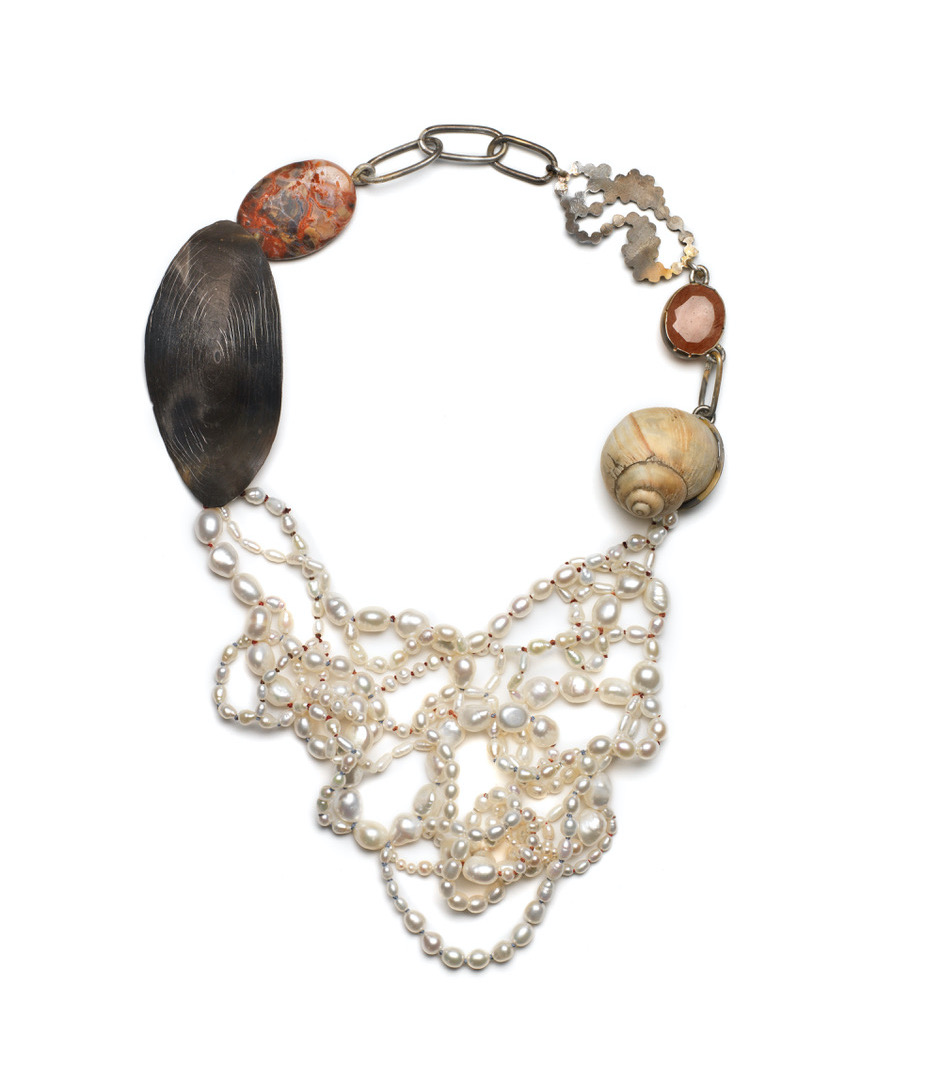 DRESSED UP
CONTEMPORARY JEWELLERY
October 23 – November 14, 2021

QUARANTENA
May 7 – June 15, 2020