Anders Olsson fills his days working two different kinds of professions – being both a silversmith and hairdresser. His artistic ideas often arise as he is cutting hair, and the creative process is always ongoing for Olsson – resulting in unique furniture, jewellery and functional art objects.
Anders Olsson (b. 1949, Stockholm) resides and works in Stockholm. He studied silversmithing at Konstfack University of Arts, Crafts and Design in Stockholm. Olsson's artistic practice as a silversmith dates back to 1980.
Brushed copper, cherry pink leather. Exhibited in "Conical" (February 1 – 22, 2014).
Rotating sphere, matted surface.
Candlestick/ candelabra, brass.
The removable parts of the table allows for flexible assembly, and creating a table of various compositions and sizes.
SUBJECTIVE
STOCKHOLM DESIGN WEEK
September 5-11, 2022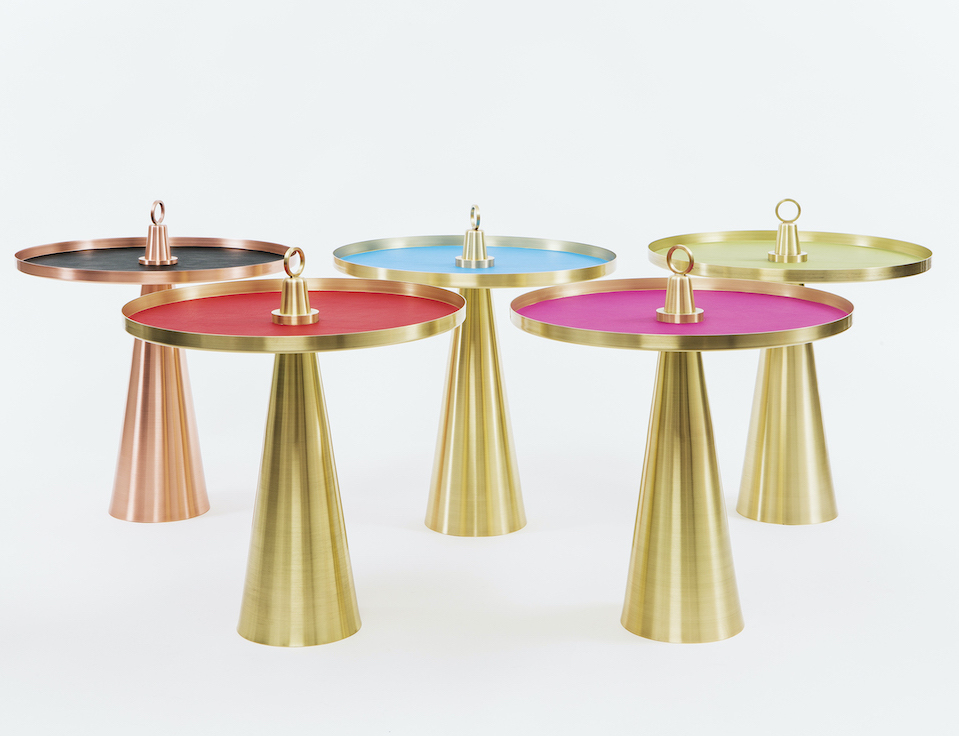 CONICAL
February 1 – 22, 2014