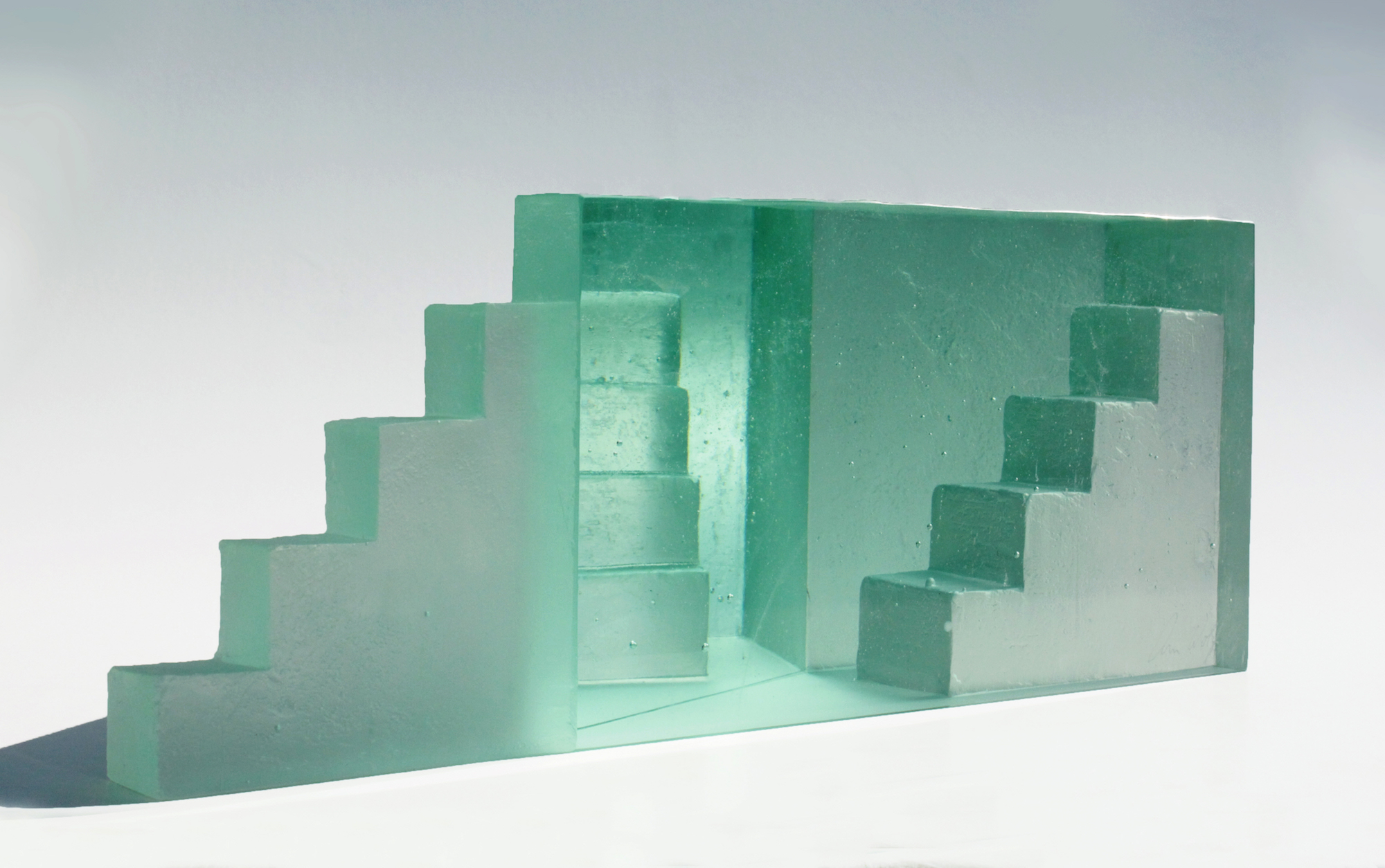 TRAPS AND TRANSIT
AUGUST 21 – SEPTEMBER 14, 2019
Galleri Sebastian Schildt presents the exhibition Traps and Transit with one of the great artists of our time – Ann Wolff. After being widely exhibited abroad, Wolff's works are finally being shown here in Sweden again and her exhibition at the gallery features no less than eleven monumental glass sculptures.
The word "trap" phonetically resonates with the Swedish word "trappa", meaning stairs, while "transit" is associated with a journey and time. Stairs provide the leitmotif of the exhibition and are viewed as a metaphor for life. Ann Wolff's stairs lead nowhere and somewhere; they go up and down but are not walkable nor have they railings.
Not far from Jaipur, India is the architectural wonder Chand Baori – a stepwell and water reservoir with a complex construction involving thousands of steps. Wolff's stairs are similar to these Indian stairs in their strict symmetry. The colour of the sculptures comes from the natural hues of the glass, leaning towards light green or blue green. She creates a variety of spaces by grinding and polishing the solid forms. Her glass is full of light and the art viewer's gaze wanders between its reflections in the walls and the ends and tops of the different staircases.
Artist talk: Thursday August 22, 1 pm and 5 pm. Ann Wolff in conversation with Kerstin Wickman, Professor Emeritus in Design and History of Craft.
Traps and Transit is part of Stockholm Design Week.